This page is to inform customers about our products and pass along some technical Resto-mod information. Other products are in the design phase so check back often.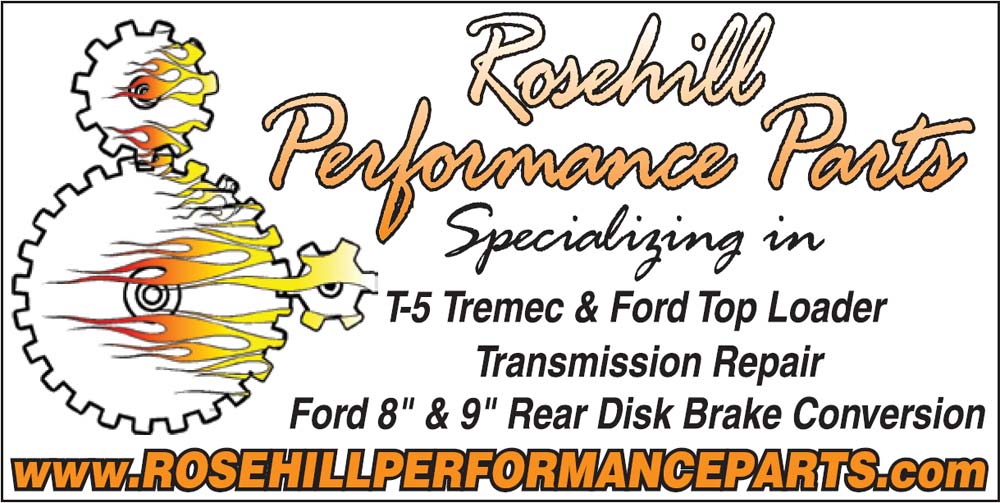 Visit our sister company www.stevesmustangparts.com for your other Mustang parts needs.

WE INSTALL WHAT WE SELL!! WE DO T5 CONVERSIONS

Test Vehicle Specifications

Click Here for the YouTube Dyno Video

1992 - 5.0 with GT-40 upper, Extrude Honed lower intake.

S-Trim Vortech Supercharger with 8 lbs. of boost.

42 lbs Ford Racing Injectors.
World Product heads Sr. milled 40 thousands
Edelbrock 65-mm throttle body
73-mm mass air and 10" conical K & N air filter
Lunati cam: Advertised Duration-279 IN, 286 EX. Valve lift .522 IN. .510 EX. Custom Ceramic long-tube headers, a

Dr. Gas X-crossover
2-1/2" mandrel bent exhaust & Walker mufflers.

2.95 Cobra World-Class T-5z transmission with a Pro-5.0 shifter.

The rear gear is a 9" 3:50 limited slip.
MagnaTraction Master bars.
Total Control's Kit 1, sub-frame connectors & Kit 2, X-brace connector.


The battery has been relocated to the trunk and a 255-lph Header Tank/in tank fuel pump installed.

Hope you enjoy your stay. If you have any questions, drop me a note.


Contents of this page belong to Rosehill Performance Parts , copyright 1998-2009, Please link but don't copy.

This page was last

on December 23, 2010, Best viewed at 1062 X 854.
Comments or questions?

Sales@rosehillperformanceparts.com