Hydraulic Clutch
While I was happy with the cable clutch setup, the installation of a hydraulic clutch became a necessity after the installation of the Powertrain Headers and later custom headers to work with a Fatman's Front suspension.. There was simply not enough room for the cable to mount to the stock Fox-body bellhousing without melting cables.
Fortunately, there had been some recent posts on the VMF board about this subject. I made contact with the primary author and was able to build a working prototype for my 1965 EFI car. Here is a site with good info. http://www.midnightdsigns.com/james/Cable%20Clutch.htm
The following picture is the prototype of the external slave cylinder mounted.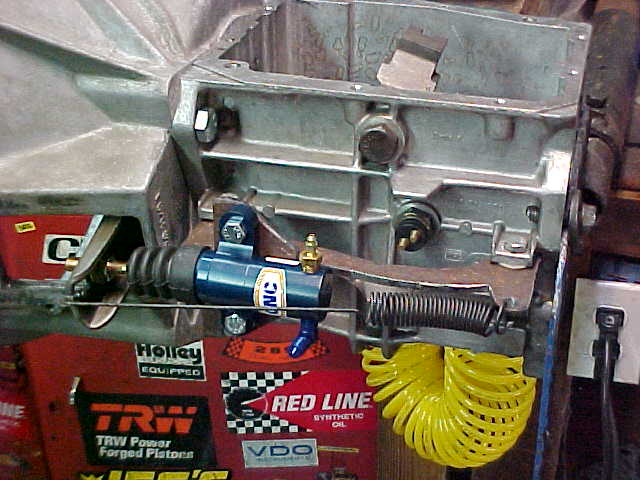 Here is the current kit that I offer.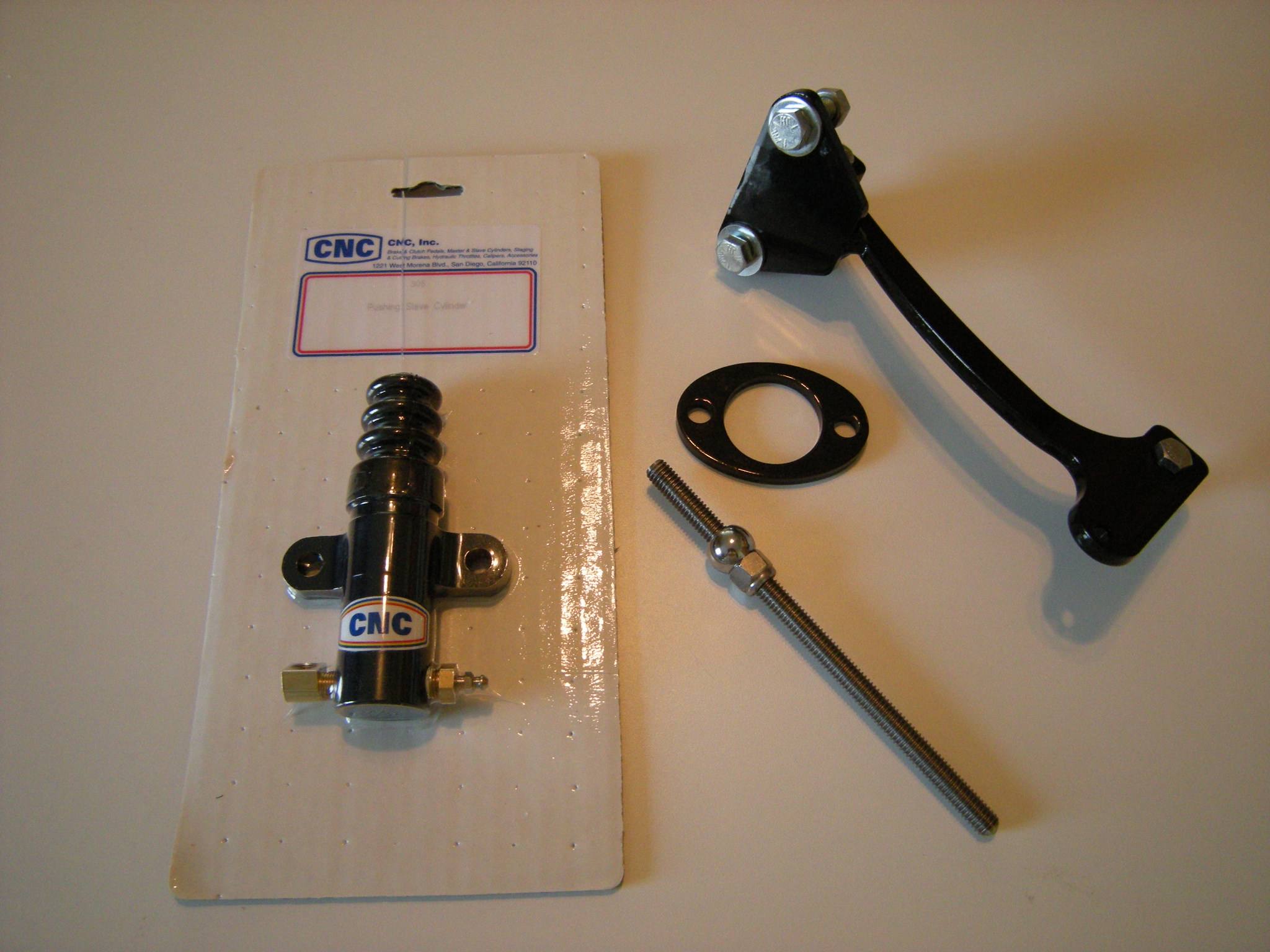 The photo below is the master cylinder mounted to the firewall. I was concerned at first about the master cylinder being mounted sideways to be properly bled. I bench bled the master cylinder on the bench vise in the same position and was glad to see that it purged all the air fine. I connected the master cylinder to the slave cylinder with a -3 steel braided line and the appropriate fittings. This Willwood master cylinder came with the external master cylinder and had a threaded push rod that allowed me to screw a female hiem joint to it and then bolt it to the clutch pedal. I then drilled another hole below the stock clutch rod hole approximately 1". It is important to ensure that the actuating rod is as level as possible to ensure that the master cylinder seal doesn't leak.
I now have an under dash pedal assembly to actuate the clutch. A video of it is here. It is allot better. But I now have an offset pushrod that uses the stock pushrod hole. Details are on my Product page .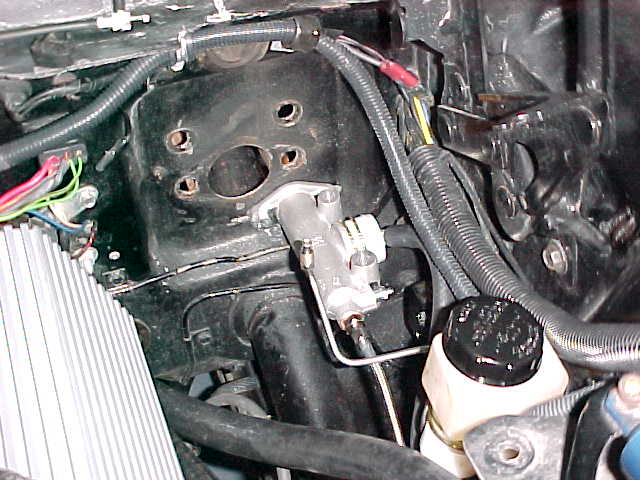 Another critical part is a re-enforcement plate that mounts to the inside of the firewall. This plate adds structural rigidity to the early model thin walled area.
The pedal feel is very smooth and works great. I did this conversion along with roller bearing conversion kit. Shortly after the installation I was able to compare the pedal pressure to some of the aftermarket kits and it was extremely close if not better!!!!!
Check back as I continue to refine the installation of the kit and possibly offer a full kit or partial kit for enthusiasts to install. It will be on my Products Page.
Click Here to return to the Introduction Page
or here for the Homepage
Rosehill Performance Parts
21615 Mueschke Road
Tomball, Texas 77377